Video Game Leagues for Friends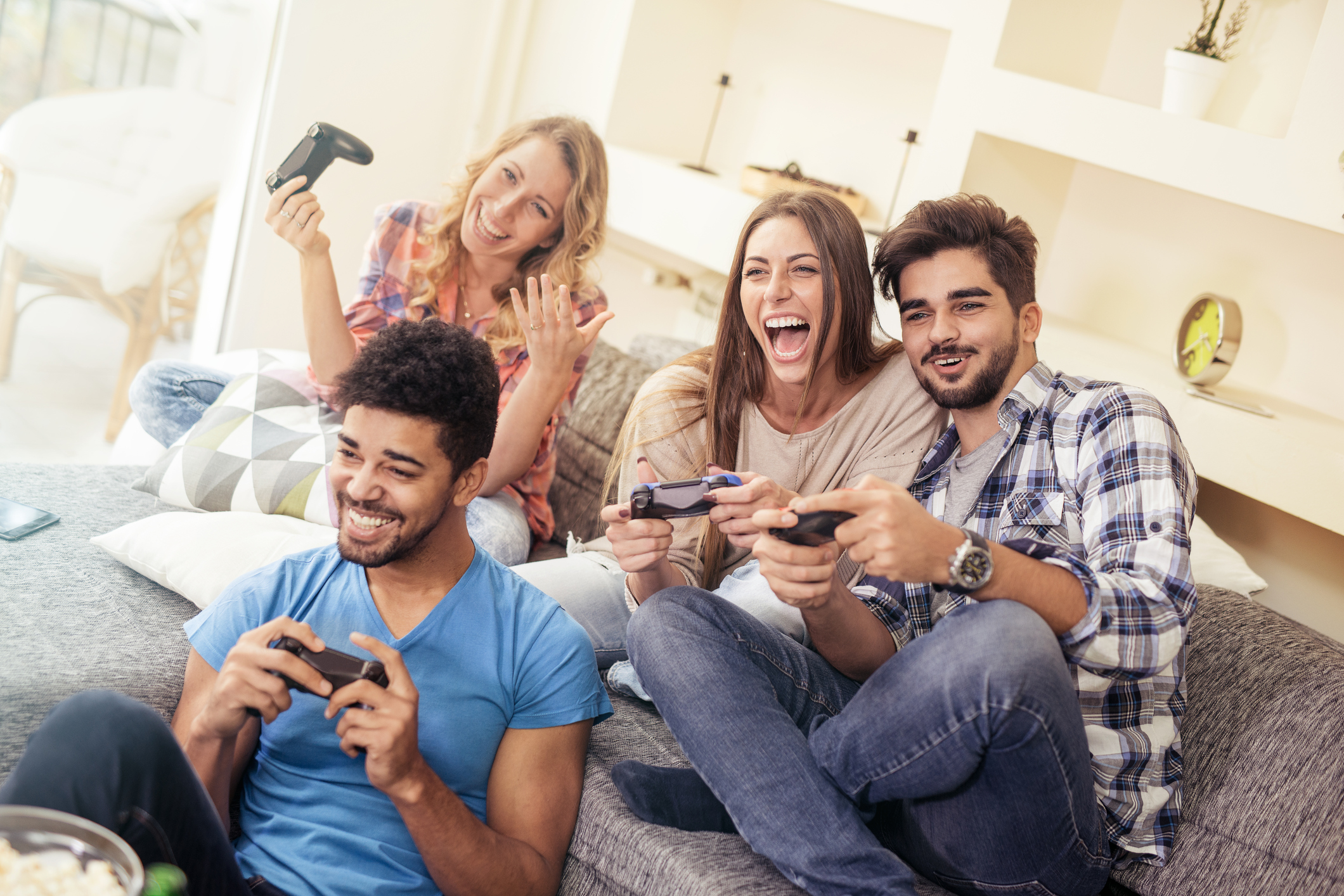 Mission Control
allows people to create recreational gaming leagues for friends. You can build a league around your favorite video game, invite a few of your friends, and then play against them in a structured season before the playoffs determine your group's ultimate champion.
Game Together
It's like a 'Rec Sports League' or 'College Intramurals' - only with video games!
PLAY FOR FREE
classic fun for bragging rights
Organize a video game league for you and your friends for no cost at all. Mission Control will set your schedule, track scores, and determine the playoffs. The winner earns bragging rights (until your next season, of course).
PAID LEAGUES FOR CASH
paid leagues with cash for the champ
Getting more serious? Invite your friends to a paid league where each player pays a fee to join and the winner takes home the pot at the end of the season. Bragging rights are cool, but nothing beats cold, hard cash.
PREMIUM PRIZES
big competition for a big prize
Make it more interesting by putting your pride and cash on the line for a prize. Choose the loot you want to shoot for, invite your friends, and battle for the goods! The bigger the entry fee, the better the prize!
We Believe in Community
At Mission Control, we strongly believe in the power of gaming to bring people together in community. We built this platform to act as a foundation for friendships to emerge and flourish. Use Mission Control to bond with your longtime friends or to find new friends with similar interests.
If you want to find others to play with, talk to the Mission Control team, or brag about your gaming - our Discord server is the place to be!